Heimdroid
Android app for Heimcontrol.js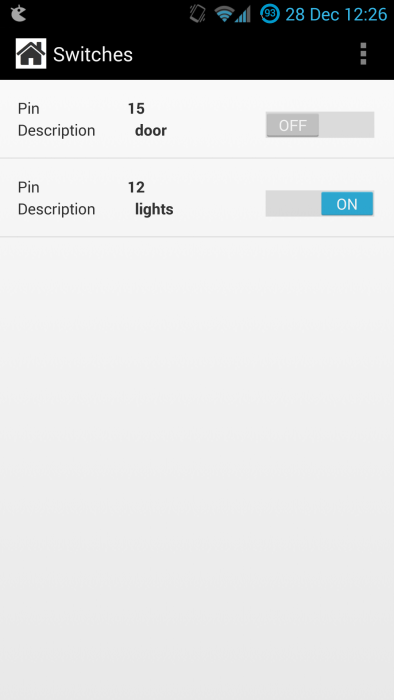 Installation
Get the newest version of Heimcontrol.js (newer than 01/01/2014)
Install the app on the Play Store
Configure the URL of your Heimcontrol.js server (Menu › Settings)
Log in and you are good to go!
Note: I had to enable port 8080 or whatever on my local firewall, otherwise requests didn't go through. If you have your server listening on port 80, you don't need to specifiy the port (i.e., http://heimcontrol/ is the same as http://heimcontrol:80/).
Known bugs, will be fixed soon
Currently the Heimcontrol.js api doesn't return the initial toggle state when fetching all toggles.
For bugs and feature requeusts, please open a GitHub issue.